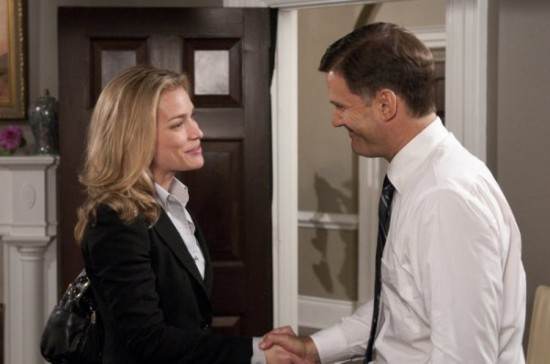 Last week, I ranted about how I didn't really enjoy Covert Affairs that much, mostly because of Piper Perabo's performance. I still feel that way, but for whatever reason, "Houses of the Holy" at least kept my interest a little more than the post-pilot efforts. I literally cannot explain it, but I totally enjoyed this episode.
I assume a good deal of my fondness for this episode came from the nice triple-header of guest stars in Lauren Holly, Anna Camp and D.W. Moffett. Guest starring roles on light procedurals don't usually offer much meat from the characters, but sometimes people like Holly and Moffett can come into dysfunctional married couple roles and spruce it up with accents and bubbling anger that works better than it was probably written on the page. I'm not saying that their respective performances were much to write home about, but with USA series, sometimes it's just the little things, folks.
To Read More Click Here.