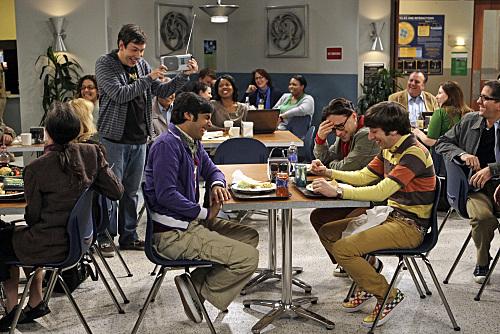 We're going to begin this week's The Big Bang Theory review by stating we absolutely hate Kripke and his stupid speech impediment. Writers or creators if you're reading this, please just axe this character.
The main plotline of "The Vengeance Formulation" involved Kripke sabotaging Sheldon's NPR radio interview and to us it was just sad. We've never seen poor Sheldon get so excited about something. I mean the guy dressed up for a remote radio interview and had his mother listening in only to have everyone, including his friends laugh at him. It was too sad for us to be happy about his scheme to get Kripke back.
To Read More Click Here.