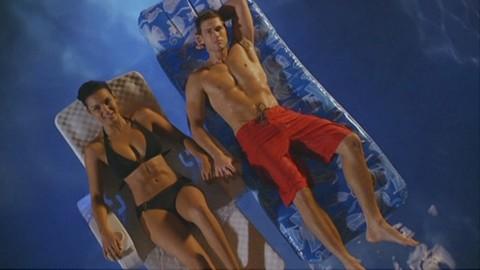 In the second to last episode of the first and possibly final season of Melrose Place, David learned the downside of club ownership and Ella sought to unmask her enemy.
Elsewhere, Lauren totally feels bad about being a ho, love triangles are heating up and Nick Zano enjoys being shirtless. That's pretty much "Sepulveda" in a nutshell.
Uncover freakout: Ella tries to persuade Jonah to help her infiltrate Amanda's plan to oust her at WPK, but Jonah, being a freaking moron, is unmoved by her tactics.
Seriously, dude. Look at Katie Cassidy in that getup. Gulp.
He keeps lecturing her that another illegal act won't do any good and blah, blah, blah. Ella thus turns to Gabe the nerd to gain access to the computers at the office.
We're not stereotyping IT guys at all here, no.
To Read More Click Here.