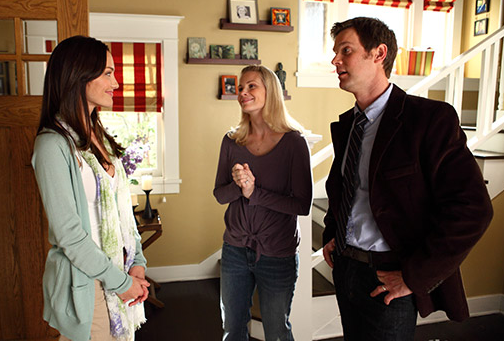 Honestly, this show keeps getting better and better. We know everyone out there has a character on Parenthood that she/he can relate to, and that makes for great TV!
This week on The Big O, Kristina actually admits to her husband that she has faked orgasms in the past, Crosby tells his parents about Jabbar, and Sarah gets a hot kiss from her daughter's teacher.
First there is Kristina, poor overstressed mother that has so much on her plate; she is forced to fake her orgasm for her husband's pleasure. I am sure that there are a lot of overworked, overstressed woman out there that can totally connect to her story. We were happy to see Kristina finding her "O" at the end of the episode. Proves that a woman's ability to relax is purely mental!
To Read More Click Here.