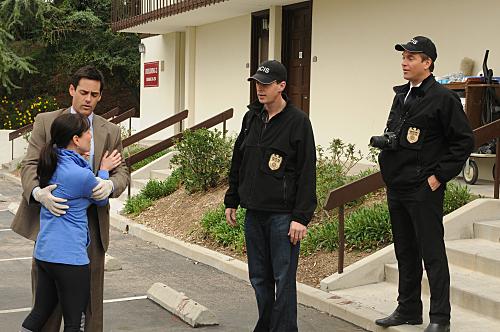 The various women in Leroy Jethro Gibbs' life have become a subject of debate among NCIS fans, some of whom believe their hero is losing his way (as is the procedural itself).
Last night's episode featured Gibbs and Holly Snow (guest star Dina Meyer) teaming up, and while nothing inappropriate took place, there was some interesting chemistry there.
Busting a call girl undercover seemed like a hokey premise at first, but what ultimately unraveled was another solid episode. Our recap has the plot details. Now, TVF's review ...
Lt. Jake Moss is found dead after suffering stab wounds in a motel. He was writing a piece for the Navy Times about high priced hookers in Norfolk, Va. Charlotte Cook is one.
Not only is she tied to Moss, but other murder victims who were also her clients.
To Read More Click Here.