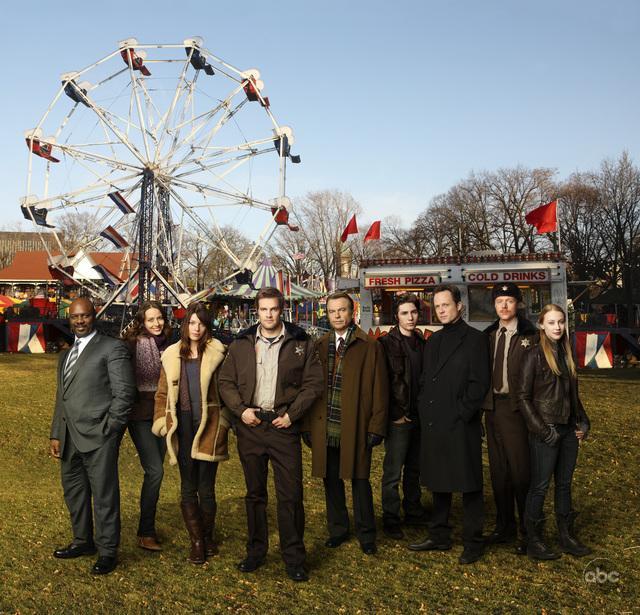 On April 28, ABC will take viewers into Happy Town.
The mysterious drama focuses on the supposedly cheery town of Haplin, Minnesota, where a series of kidnappings from five years ago remain unsolved.
When the show kicks off, we're introduced to a slew of intriguing characters, many of whom were affected by those developments - and many of whom still are.
Take Steven Weber's John Haplin, for instance. As the clip below reveals, he won't let go of his daughter... or of the "Magic Man" he thinks was behind the crime: