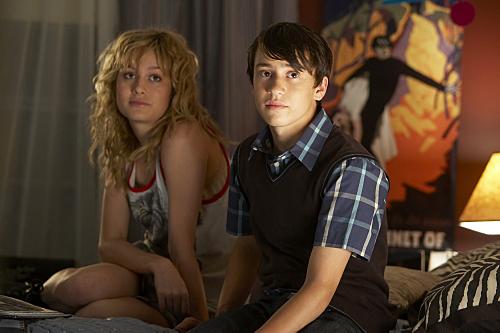 Last night on United States of Tara, we learned that no matter how painful a situation can be, it is always best to tell the truth.
Tara chose to lie to her family instead. She didn't want them to know that she was changing back into one of her alters. Of course, the truth came back to bite her in the a**.
There were many funny parts in "The Truth Hurts" - one of our favorites was when Kate smoked out Marshall. The fact that they were really high running around the room spraying air freshener so their parents wouldn't know what they were up to - was simply hilarious! How great was it watching them ice skate high?
Kate's new friend, Lynda, definitely is interesting to say the very least! We feel that she brings in a new sense of outlook for Kate. The way she lives her life and how her art empowers everything - does make for interesting TV!
To Read More Click Here.