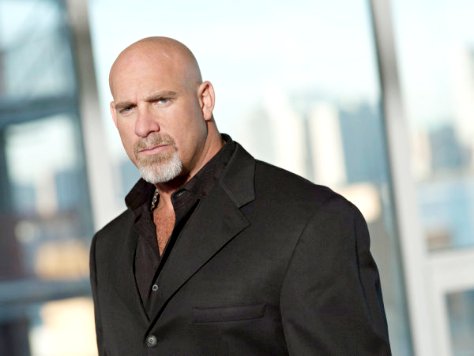 On this week's Celebrity Apprentice, the two teams compete to raise money through group workouts for 24 Hour Fitness.
Right after last week's loss for RockSolid, it looks like the series may be down yet another competitor with Sharon saying she's ready to leave. And who can blame her? Not only was she sick for an entire challenge, but the tension between her and Holly as well as between Cyndi and Maria is becoming pretty unbearable, even for reality TV viewers like myself. Last time I checked, this show is supposed to be more Amazing Race than The Real World.
Luckily for Sharon's sanity (and viewers'), Donald Trump makes a smart move and decides to switch up the teams. Donald (with wife Melania and son Barron by his side) decides to move Sharon and Maria to RockSolid while switching Curtis to Tenacity. Smart move No. 1: splitting up Cyndi and Maria after last week's "Girls just want to be mean" debacle. Smart move No. 2: Pairing rock legends Bret and Sharon together.
The two new teams then receive their challenge: each team must create a fitness program to raise money for charity. Like the diner challenge, the teams will have to call upon their biggest donors for support. However, this time for every single donation a team receives, they must have a person in their class to represent that donation. Basically, they can't just call upon their biggest donors and teach ab crunches to an empty class. Makes sense.
Sharon volunteers to be project manager for the first time and Holly opts to serve as leader for a second time after losing last time and not raising any money for her charity. The two teams could not have better leaders, since these two showed their fundraising powers during the diner challenge.
To Read More Click Here.