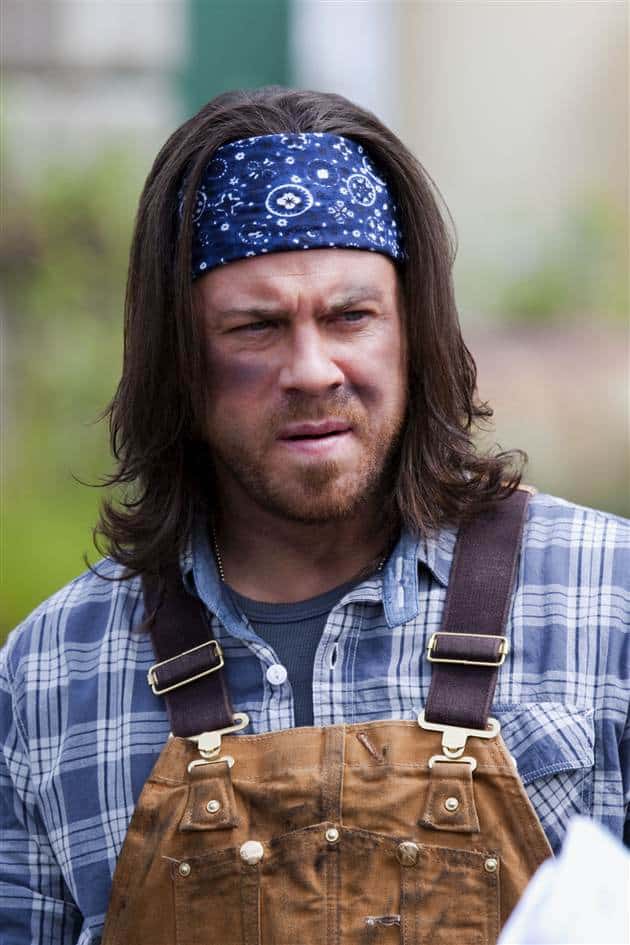 Tonight's Leverage is a little more topical than some: it focuses on dangers in a West Virginia mine that have gotten people killed. Sound familiar to anyone? Thought so. Yet if there's a show that could turn that tragedy into something that's both compelling and respectful, it's the Leverage creative team. Add in a corrupt CEO played by Bruce Davison - you know, that guy who's been in just about everything, ever – and you have a new con.
Two years after a horrible mine explosion, a guy comes to Nate and Eliot to talk about the people that died and how the mine had substandard ventilation. Now the miners are out of work and mourning the loss of their dead. The CEO, Blackwell, has taken the money he was given from the government to fix the problem and run off with it, because some of Bruce Davison's best known roles are when he's playing a bad guy (unless you go back to Harry and the Hendersons). He's even bought off the local Attorney General. Nate decides he can take down both of them at the same time, because of course he can.
To Read More Click Here.