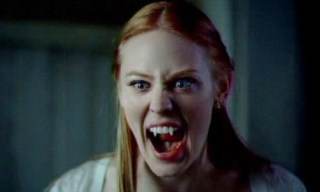 Perhaps True Blood 3.09 should have been titled "Everything is Random". An enjoyable episode, it was also quite scattered, with a wide array of WTF moments.
First off, what's with the RoboCop vampire security team? Do vampires really need Kevlar? The entire opening sequence, down to the Big Brother panel watching Eric's (Alexander Skarsgard) interview just seemed…off. And a bit silly. Sometimes True Blood's analogies are simply too on the nose.
To Read More Click Here.