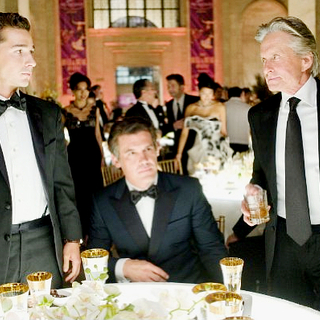 "Wall Street 2: Money Never Sleeps" sticks to its September 24 U.S. release schedule amid the health issue of its lead actor Michael Douglas. Now a sneak peek to the film has been provided in a new clip which is debuted via Yahoo! Movies and sees a scene set at what looks like a gala dinner.
Wearing formal outfit, Douglas' Gordon Gekko, Josh Brolin's Bretton James and Shia LaBeouf's Jake "Jacob" Moore sit around the same table. Despite the presence of the young Wall Street trader, the conversation in this footage is mostly dominated by Gekko and James. At the end of the snippet, Gekko offers a deal to James before he leaves his chair.
To Read More Click Here.