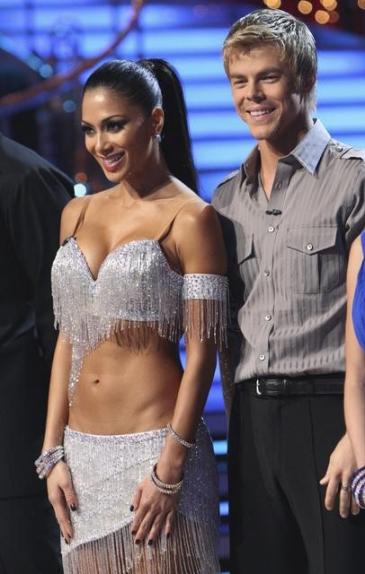 The 10th season of Dancing with the Stars is underway, and after last night's performances, someone will actually get eliminated. We have a pretty good idea who's in danger.
The order was shuffled and most of the dancers who got the Cha-Cha last week got the Foxtrot, while most of the Viennese Waltzers got the Jive, except for Pamela Anderson.
All 11 couples looked nervous and had some week two jitters, but there were still some terrific performances and some terrifically bad ones as well (thank you, Kate Gosselin)!
Not surprisingly, given that she was sort of a professional dancer by trade in the Pussycat Dolls girl group, Nicole Scherzinger (with partner Derek Hough) is an early favorite:
To Read more Click Here.