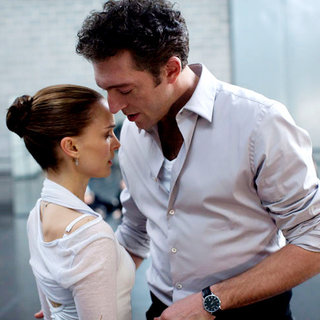 On the heels of "Black Swan" premiere at the 67th Venice International Film Festival on September 1, a new picture from the movie has popped out. The recently released still highlights the relationship between Natalie Portman's Nina and Vincent Cassel's Thomas Leroy as the dancer and the artistic director are seen standing close to each other.
Directed by Darren Aronofsky, the film centers its story on Nina, a veteran ballerina living with her retired ballerina mother, who zealously supports her daughter's professional ambition, and finding herself locked in a competitive situation with a rival dancer, Lily. As the two young dancers expand their rivalry into a twisted friendship, Nina begins to get more in touch with her dark side with a recklessness that threatens to destroy her.
To Read More Click Here.