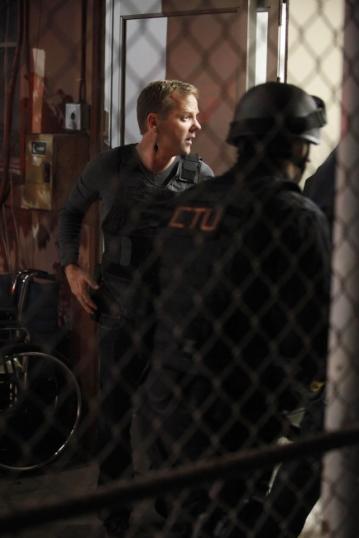 Last week, we stated that the 4-5 a.m. episode of 24 was the single worst episode of the show's run. Not everyone agreed with that, but we stand by our review.
However, despite the show's cancellation between last week and this week, we saw a significant rebound in watchability from one episode to the next. Let's just chalk that up to 4 a.m. to 5 a.m. being the only real dead hour in the city that never sleeps.
The main plot of the 5:00-6:00 a.m. hour was the choice between handing President Hassan off to Samir and avoiding the nuclear attack on Manhattan, and keeping the President safe and keeping America's moral high ground.
It was a very interesting argument to make - who is to say that Hassan's life and the nation's honor is worth more than hundreds of thousands of New Yorkers lives?
Were General Brucker and Rob Weiss really the villains of the episode, or were they heroic for making a tough decision that could be considered treason in order to save American lives?
To Read More Click here.