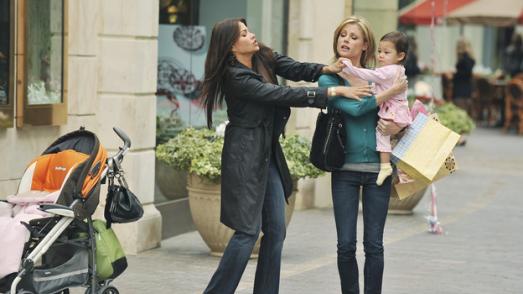 One of the best episodes in Modern Family history combined humor and sweetness, while eliminating the sap.
If there's been one criticism of the sitcom during its first season, it's that the show becomes too cheesy and too preachy during its episode-concluding monologues. It's simply unnecessary for one character to sum up the theme of the half hour with a PSA-type speech.
But "Benched" actually went in the other direction, ending an installment that featured bonding moments between Phil and Jay, as well as Claire and Gloria, with this vengeful, hilarious zinger from Claire, aimed at Haley:
' Alex, honey, when you're out shopping, you might want to pick yourself up a training bra. I know you don't need one now but your little boobies are going to come in soon. Mommy loves you, kitten! | permalink'
It was Modern Family at its best, showcasing a realistic relationship between mother and teenage daughter, while tweaking the situation with gut-wrenchingly funny one-liners.
To Read More Click Here