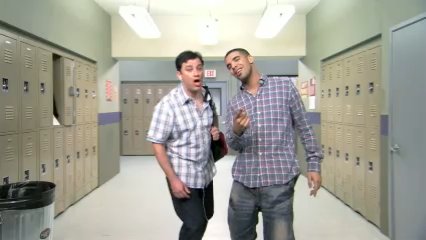 Last year, Jimmy Kimmel got helping hands from Eminem in writing his so-called first song, but now it is his turn to give someone else some advice. In a sketch aired on the June 24 episode of "Jimmy Kimmel Live!", the host runs into Drake when the Canadian rapper is occupied with songwriting thing in the school hallway.
Bringing an iPad and backpack, Jimmy said, "Why write a song yourself when celebrities are tweeting so many great things?" He then showed some tweets written by such big stars as Justin Bieber, Britney Spears, Larry King, Paris Hilton, Snoop Dogg and Ashton Kutcher.
To Read More Click Here.