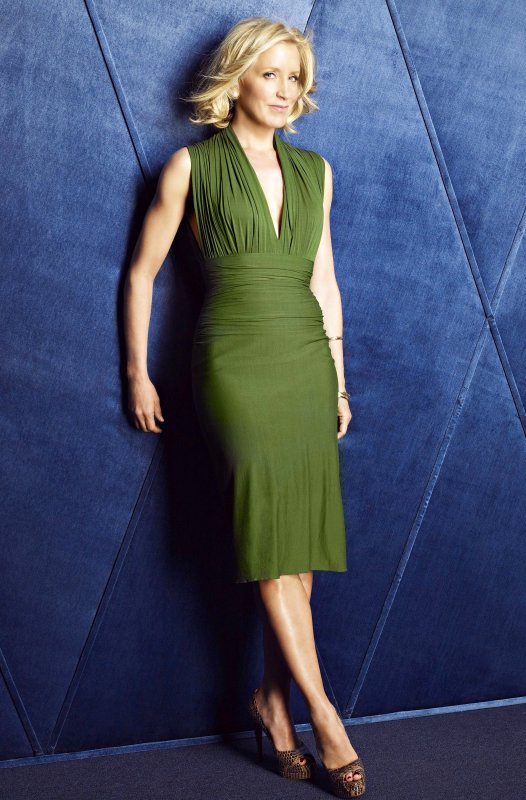 For the 100th episode, "Desperate Housewives" presents a series of flashbacks and one of them has been given a sneak peek. It takes the scene of a very pregnant Lynette doing a business call while her water has broken and contractions start coming.
The death of a local handyman, Eli Scruggs, has brought the ladies of Wisteria Lane for a night out together, recalling the memories. Through a series of flashbacks, the women realize that Eli has been there for the pivotal time of their lives. Gaby recalls how Eli helped her make new friends when she moved in. Lynette remembers how he came to her aide when she was overwhelmed and neglected Penny.
Susan reflects on how he was always there for her as a shoulder to cry on each time a man walked out of her life. Edie looks back on their special friendship. And Bree thinks fondly of how a small gesture he once made helped get her to where she is today. Rex Van de Kamp and Mary Alice Young will also be back on the lane, as will Martha Huber along with Paul and Zach Young.
Titled "The Best Thing That Ever Could Have Happened", the episode co-written by creator Marc Cherry, will air January 18 on ABC.
Preview here