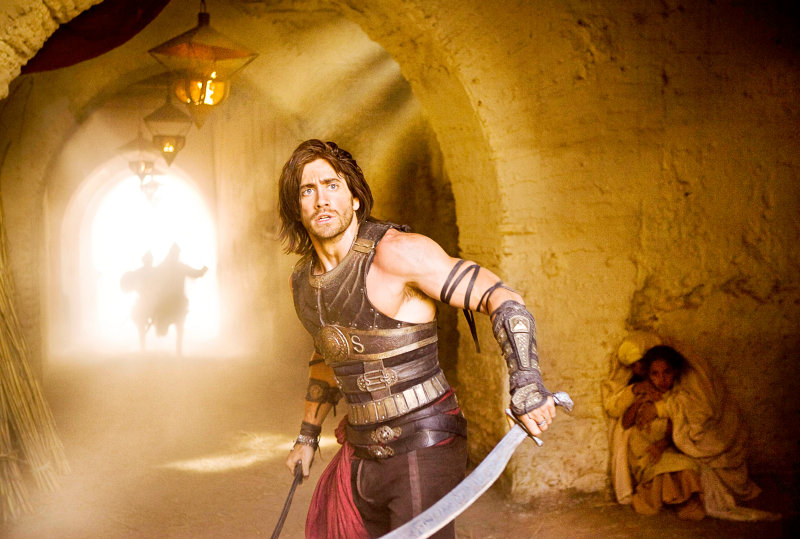 There had been too little footage of "Prince of Persia: The Sands of Time" shown so far, but MovieWeb has got the chance to see the nearly-finished trailer for the video game adaptation. Mentioning that creator Jordan Mechner and producer Jerry Bruckheimer themselves introduced the promo video, the site went on with a written description.
The trailer started with a 360-degree shot of Jake Gyllenhaal's Dastan standing on top of a rooftop cathedral cross. The voiceover that follows explained that "the Gods have a plan for Dastan". Then, a shot of Dastan with the mysterious Dagger of Time takes over. The footage moved further by displaying the "unlikely alliance" and possible romance of Dastan and Tamina. Ben Kingsley's Nizam and Alfred Molina's Sheik Amar are also seen.
According to the site, that trailer will be made available to view sometime in the first week of November. As for the movie itself, MovieWeb shared that it has the feels of "a revamped version of an Indiana Jones film", and that it is based more on the modern "Sands of Time" game Mechner created rather than the 1989 original.
"Prince of Persia: Sands of Time" follows Dastan, a street urchin in 6th century Persia who after showing valor in battle, is adopted by the king as his heir. Now as the fate of the world is in jeopardy, he must join forces with Tamina, a feisty and exotic princess, to prevent a villainous nobleman from possessing the Sands of Time, a gift from the gods that can reverse time and allow its possessor to rule the world.
Filmed in Morocco and London, this Walt Disney Pictures action adventure is directed by "Harry Potter and the Goblet of Fire" helmer Mike Newell. Gemma Arterton takes on the role of Tamina. The mouse house eyes to release this movie in cinemas across the U.S. on May 28, 2010.