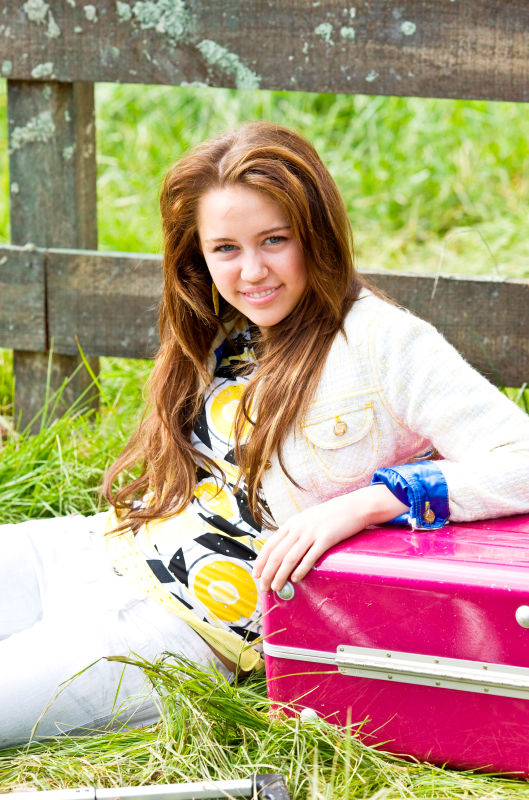 Miley Cyrus has topped the North American box office once again with "Hannah Montana: The Movie". The teenage sensation once again displayed her domination on the chart after scoring big at the box office back in early 2008 with "Hannah Montana/Miley Cyrus: Best of Both Worlds Concert Tour".
This big screen adaptation of Disney's popular TV series "Hannah Montana" has debuted atop the box office, pulling in approximately $34 million over the Easter weekend and exceeding the upper $20 million expectation. With the impressive bow, "Hannah Montana" has outsold Cyrus' "Best of Both World" concert movie, which collected $31.1 million upon its first weekend screening.
Outperforming another Disney's TV adaptation, Hilary Duff-starring "The Lizzie McGuire Movie", this Peter Chelsom-directed film has also nailed the second-biggest Easter weekend opener of all time, right behind "Scary Movie 4". Of the success, Disney's president of domestic theatrical distribution Chuck Viane said, "It caught us by surprise. No doubt about it. Outside of Wow! what can you say?"
Falling to the second place was "Fast and Furious". The fourth movie in "The Fast and the Furious" series experienced a 59.4% decrease in ticket sales after ten days in theaters, and thus raked in only about $28.8 million. The additional bow brought this illegal racing movie to the revenue total of $118 million.
Meanwhile, "Monsters vs. Aliens" slipped down to the third position. This 3-D animation from DreamWorks Animation earned an estimated $22.6 million in its third weekend, which added to the cume of around $141 million. The other two top five box office movies were "Observe and Report" and "Knowing" respectively. "Observe" opened fourth with about $11.1 million, while "Knowing" dropped to fifth with nearly $6.7 million.
Top Ten Movies at Weekend Box Office for April 3 - 5:
1. "Hannah Montana: The Movie" - $34 million
2. "Fast & Furious" - $28.8 million
3. "Monsters vs Aliens" - $22.6 million
4. "Observe and Report" - $11.1 million
5. "Knowing" - $6.7 million
6. "I Love You, Man" - $6.4 million
7. "The Haunting In Connecticut" - $5.7 million
8. "Dragonball: Evolution" - $4.7 million
9. "Adventureland" - $3.4 million
10. "Duplicity" - $3 million