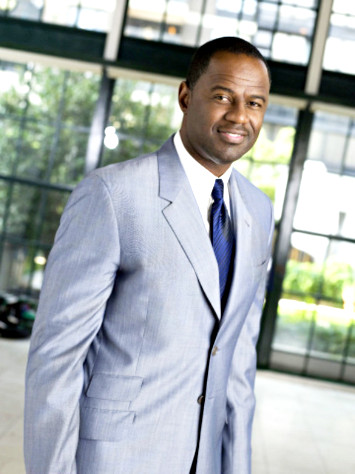 Tensions were in the air as "The Apprentice" entered its seventh episode on Sunday, April 12. Following the kicking out of Khloe Kardashian and Tionne Watkins from the boardroom last week, Joan Rivers clearly expressed her unhappy felling that Clint Black is still around and Brian McKnight was told to join Athena after his no-show in the last episode.
In the two hour-long episode, the two celebrity teams were first given the task to design a package and store display for identity-theft-protection company LifeLock. After being told that they will be judged on brand message, originality, and overall design, the two teams selected their project manager. Athena appointed Brian, while Natalie Gulbis stepped up for KOTU.
Athena was the first team to meet with the LifeLock executives, who gave them three keywords to focus on: protection, confidence, and security, and Annie Duke stole the spotlights as she was the one asking all of the questions, rather than project manager Brian. In the KOTU camp, the head butt between Joan and Clint continued when Clint suggested a safe for a logo but Joan suggested a bodyguard.
Amidst the drama, Natalie kept the team's pace as well as peace among her team members. KOTU finally decided to use the safe logo despite Joan's disagreement, and they moved on with the building of the display. Over at Athena, the building team had no idea what the team wants and with time running out, Annie got hands-on and told McKnight she was performing a task that wasn't her job, leading Melissa Rivers to fell that her teammate is absolving herself of responsibility.
Troubles kept on coming to Athena when Jesse James, who took the lead in the design aspect, fell sick. On the other side, Joan was informing Clint and Herschel Walker that there will be a change on the design. But when Clint saw Athena's Brande Roderick, he panicked and dragged along Herschel, frustrating the Heisman Trophy winner. In the end, they managed to toldell their the builders about the change and they rework the graphic.
To Read More Click Here.