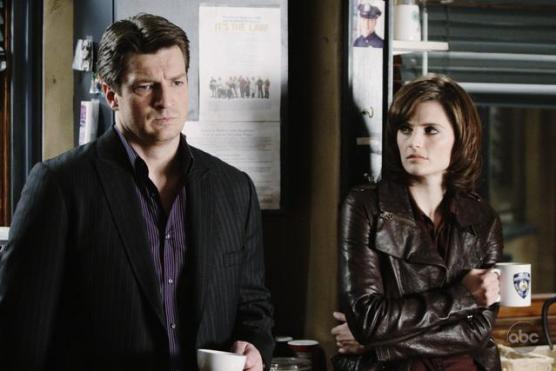 On Monday night, Castle and Beckett are called in to investigate the death of an Irish mobster.
However, our second-favorite crime-fighting duo (sorry, but there's only one Bones and Booth) uncovers a pair of unexpected developments along the way:
1. They may be on to an international drug smuggling operation.
2. They also think the killer was involved in the murder of Beckett's mom.