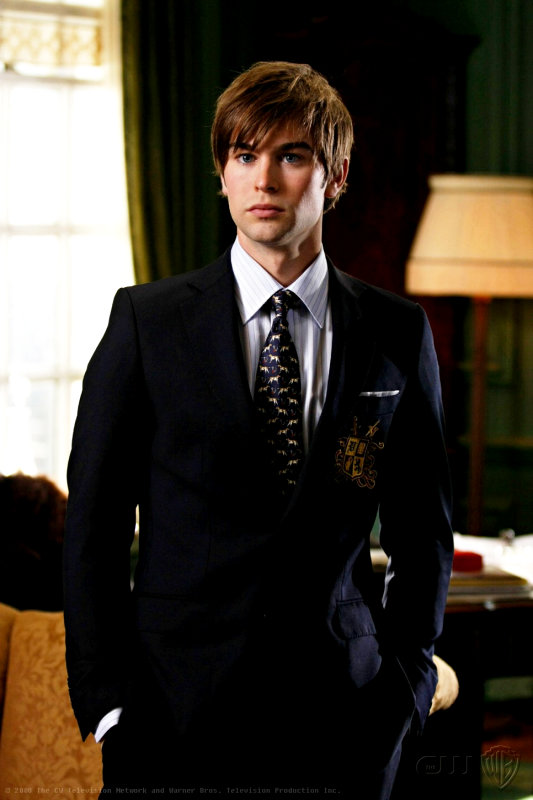 An extended trailer of "Gossip Girl" 2.19 has been released, giving more on Blair's fallout in the family. The preview highlights on the "bright day" that Nate has and the "dark night" that Blair experiences when she turns her back on the predictable Waldorf existence.
Devastated by the recent plot twist in her life, Blair turns her back in favor of a wild, unpredictable lifestyle that includes Carter, causing Serena and Chuck to have serious concerns about their friend. Vanessa convinces Nate that it may be time to forgive and forget when it comes to his mother's Kennedyesque family, The Vanderbilts, who abandoned Nate and his mother when they needed them most.
Also in the episode called "The Grandfather", in a misguided effort to be completely honest with each other, Lily and Rufus agree to share lists of their past lovers. It will air March 23.
Photographers have been snapping several on-set photos that show the graduation day scenes in Brooklyn, New York. Spotted among the Upper East Siders are Nate, Vanessa and Serena. The photos can be found on Celebrity Mania.
To Watch Extended Promo Click Here