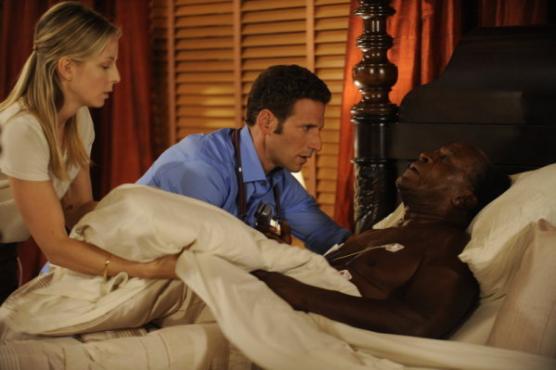 Okay since there's only one more episode left of this second season of Royal Pains - I really thought the brotherly duo would be pulling out all the big guns - but, I was wrong.
If you do follow my reviews, you would know that these last couple episodes have yet to really hold my interests. Maybe they finally reached their peak with The Hankover? Hopefully, I am wrong but, nothing may ever be as good as that episode - again.
Let's get back to my review.
One should have guessed the mysterious cough had something to do with whooping coughsince this week's installment was ambiguously titled "Big Whoop". But, surprisingly, I wasn't too keen last night. It did come as a shock to me.
To Read More Click Here.