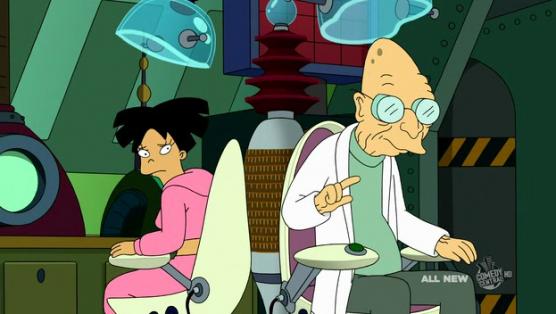 Some episodes of Futurama are brilliant satires of modern culture with a science fiction twist and others, are well, just hilarious stoner comedy. Last night's episode, The Prisoner of Benda definitely falls into the latter column.
Using a body-swapping device the Professor made, the Futurama writers had a field day exchanging bodies in what could have been the most convoluted episode ever, saved only by the fact the characters inexplicably kept their original voices after a swap.
With unlimited potential (okay, limited, but we're scared of math), this silliness led to way more hits than misses when it came to jokes, easily making it one of the funniest episodes of the new season. We'll take a silly plot over an intelligent one any day for non-stop laughs because, in the end, it's just a cartoon.
To Read More Click Here.