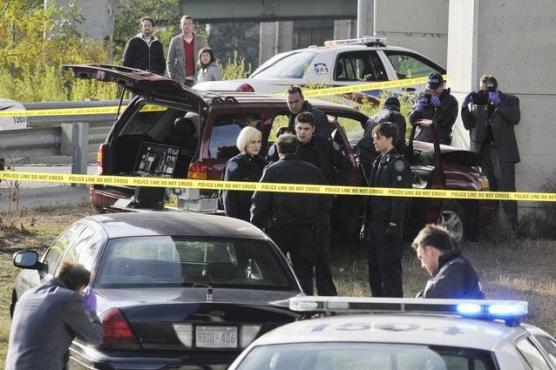 A nine-year old girl went missing on this week's episode of Rookie Blue, but "Girlfriend of the Year" still focused on relationships involving the officers we've grown to know.
There was...
... Andy and Luke: Hopefully, the latter's discovery of Sam's name in the freezer (because Andy "put him on ice." Cute attempt.) will lead to the official break-up of this pair and the chance for Andy and Sam to date. The show hasn't offered any compelling reasons why they would not already be together. The feelings are clearly there.
Is it "complicated," as Andy told Traci during their Meredith/Cristina moment, because Swarek is her training officer? How much less complicated is it to date a detective, really?
On a professional front, it seems impossible to believe a rookie officer would be the one to interrogate the mother of a kidnapped girl, no matter what reasons Luke gave for this decision. But if someone out there knows more about police work than I do, I'll be happy to be corrected.
To Read More Click Here.