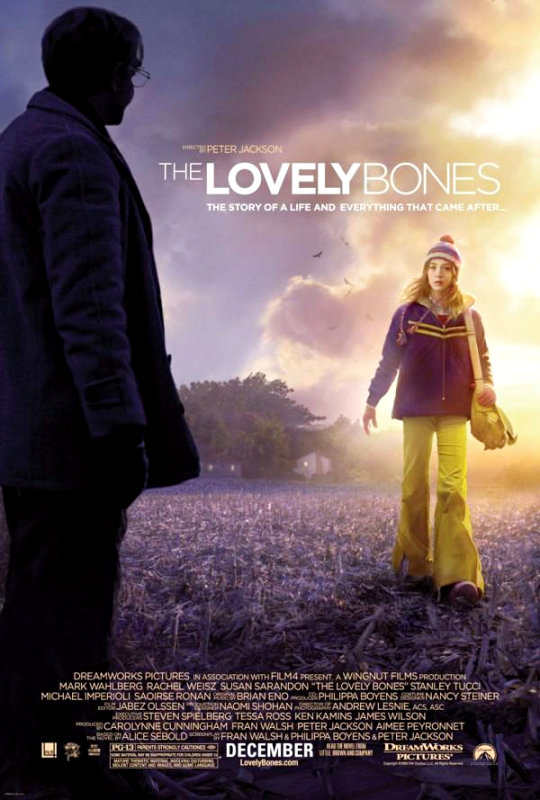 A look at drama movie "The Lovely Bones" has been shared through two new clips. Unlike some previous snippets which give previews to the family's struggles after Susie Salmon's death, one of the new clips highlights the teen girl during her life. The two new videos, moreover, manage to give a look at some never-before-seen scenes of the movie.
The first clip, which is debuted by MySpace, features Susie and her mutual love interest, Ray Singh. Meanwhile, the second footage, which makes its way out via MSN, exposes some other characters, a young girl who takes a dog for a stroll and Susie's killer George Harvey.
Based on a best selling book with the same title by Alice Sebold, "The Lovely Bones" centers on Susie Salmon who is raped and murdered by her serial killer neighbor. As her spirit reaches heaven, she can only see her family's grief from a distance while her murderer sets his eyes on another victim. Torn apart from her desire to seek revenge and willingness to help her family recover from the tragedy, she struggles to balance the two mixed feelings.
Saoirse Ronan leads while Rachel Weisz and Mark Wahlberg play her on-screen parents. Also among the cast ensemble are Susan Sarandon as Susie's grandmother and Stanley Tucci as serial killer George Harvey. The film will hit limited U.S. theaters on December 11 before it opens wide on January 15, 2010.