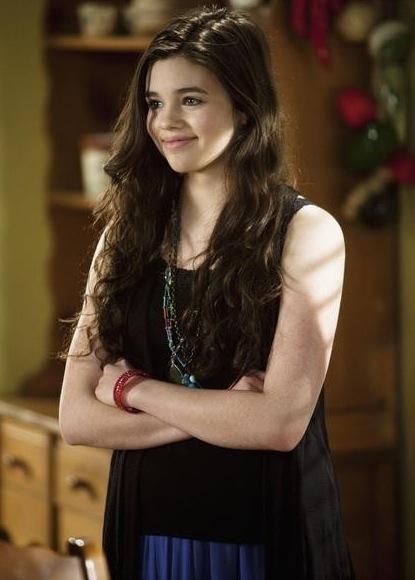 As Ashley Jeurgens on The Secret Life of the American Teenager, India Eisley plays the cynical younger sister of Sheilene Woodley's Amy Jeurgens.
The actress took time to speak to TV Fanatic this week about her character, in what direction the show is heading, and why she thinks it's reached such popularity...
In real life you're a few years older than the character you play. Do you find that challenging?
Not really. I think if you've gone through being 13, 14 and 15, it's pretty easy to understand how she feels in certain things.
Will we see Ashley pursue Ricky again?
I don't think so. I think the whole thing really hurt her, and she feel s a bit deflated. Anything in that position will feel kind of pathetic and embarrassed. I don't think she'd ever try and pursue it again. She is very hurt because she genuinely thought that he loved her and it changed so suddenly that it took her aback.
To Read More Click here.