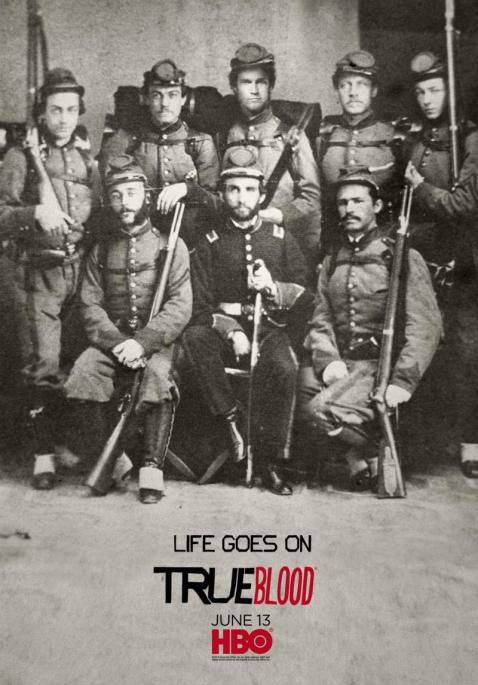 Bill Compton was not always a vampire in Bon Temps.
As previous True Blood flashbacks have revealed, Bill was a solider in the Civil War before he was turned. Will the show hearken back to this era at some point during season three?
That's what the following poster appears to imply, as it depicts a classic shot of Bill and tells us: Life Goes On.
Well, life of a very different kind at least...