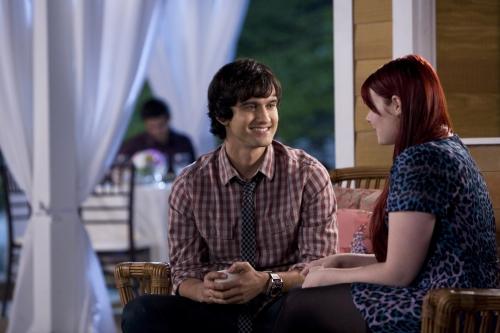 While this week's episode of 90210 featured no girl fights, there was still plenty of drama to keep us excited for the full hour of "What's Past is Prologue."
We'll start off with the Dixon storyline. We actually love the way the show is handling the birth mother, Dana. It 100% makes sense that this woman would feel insecure in front of the seemingly perfect Debbie and Harry.
Both Annie's chat with Dixon, and later Dixon bonding with his birth mom were both very cute scenes. Less cute? The sports betting conversation leading Dixon to what's obviously going to be a cheesy gambling addiction plot.
We're also very annoyed at Debbie. While we understand the arrival of Dana will make you insecure about your relationship with a son you don't share the blood relation she does, taking it out on Harry, who's only happy for his son, and seeking comfort in the arms of another man? Even if those arms are the younger, toner ones of a yoga instructor. Not cool.
To Read More Click here.