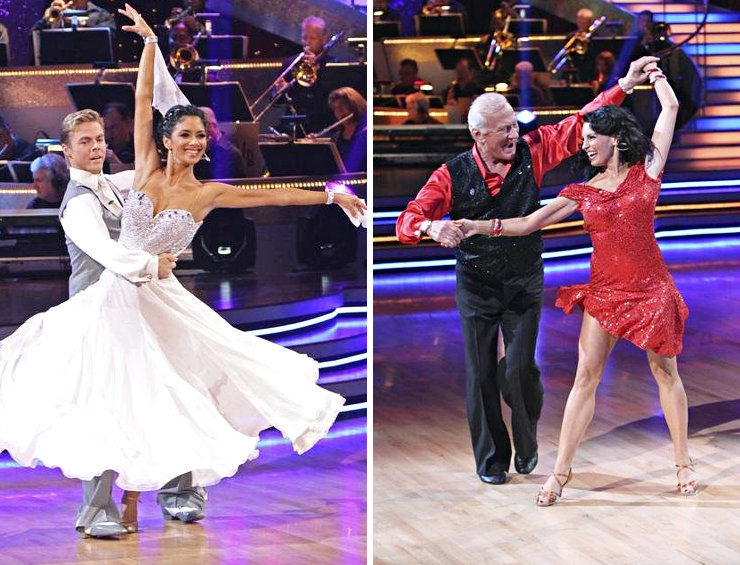 The 11 pairs of "Dancing with the Stars" returned to the dance floor this week for a performance that would determine who gets to go home first this season. They got to pick between Jive and Foxtrot.
Shannen Doherty and Mark Ballas were the first couple who tackled Jive. Len Goodman said, "Amongst all that energy, there has to be control. You lost that control." Bruno Tonioli on the other hand said, "Your energy was so much better," but added later "Kicks and flicks could have been sharper." The score: 7-6-7, a total of 20/30.
Aiden Turner and Edyta Sliwinska danced the Foxtrot. The couple who did bad last week received compliment this time. Bruno said, "I can see a glimmer of hope for Aiden. Your lines were good. Sometimes you get your knickers in a twist. Keep focus." Carrie Ann Inaba was more generous, saying "Nice job. This week you let the dance flow through you. Solid, solid dance." The score: 7-6-6, a total of 19/30.
To Read More Click Here