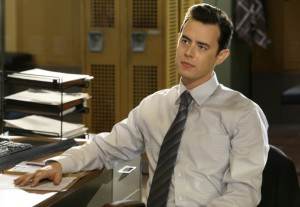 Firstly: best episode title ever.
Secondly: can you bring down a drug smuggling ring with less than four bucks? Dan and Jack are going to find out, after Dan roundly embarrasses himself at the trial of smuggler Wayne Young and gets the guy set free. He's determined to fix his mistake with his pocket change…and Julius.
Jack, meanwhile, wants to do things the conventional way and talks to Liz about how best to deal with Wayne by the book. He's not biting, afraid of a second blown case. But Dan has found where Wayne is - at a truck depot - and gets him to at least agree to come down and take a look. Things just go downhill from there: they get locked in the back of one of the trucks, and Julius is the only person who knows where they are.
To Read More Click Here.