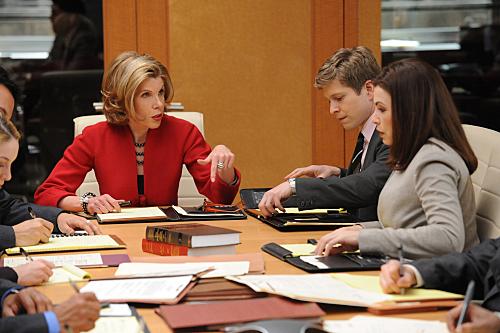 Following a multi-week hiatus, The Good Wife returned last night with a bang. A quiet, well-scripted, character-based bang, that is.
Aptly, the hour was titled "Bang" and you can read a recap of events from it by following the preceding link.
As usual, the drama relied on wonderful acting and pacing to set the subtly suspenseful tone. Peter returned home and there was no major blowup, but the dynamic immediately changed for Alicia.
When she was informed of Zack and Grace's photos of Peter, she was clearly disturbed. But was the anger directed at her children for keeping her in the dark... or at the new situation, which quickly finds her on the outside of her own home life? It certainly seemed like the latter.
She probably doesn't even know how to play Wii baseball.
To Read More Click Here
If You Missed This Episode Watch It Here Online Now