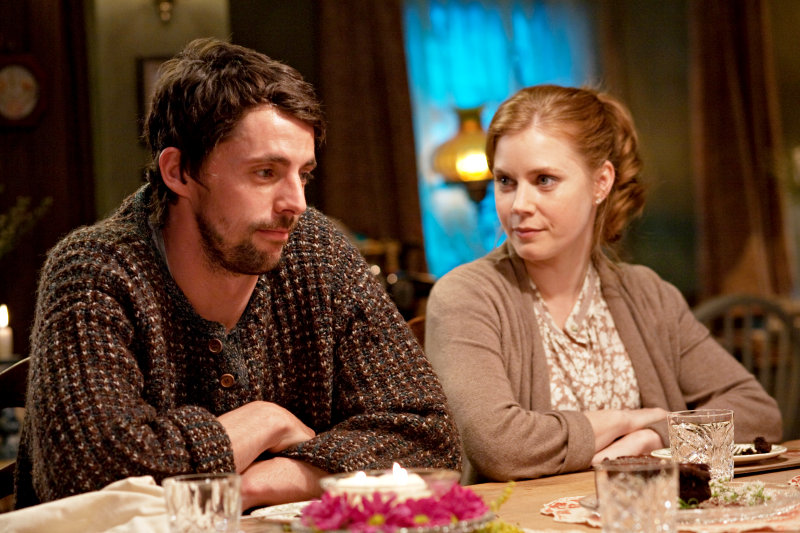 Universal Pictures has taken audience deeper into Anna's journey in "Leap Year" by releasing seven new clips. Most of the snippets give a look at the funny moments happening when Anna is accompanied by Declan across Ireland to meet her boyfriend, Jeremy. One snippet, however, features the major female character having dinner with Jeremy. Additionally, a particular clip exposes Anna in an airport.
In "Leap Year", Anna is described as a girl who is always in trouble and is expecting to get an engagement ring from longtime boyfriend, Jeremy, during a romantic dinner. When their four-year anniversary passes without a marriage proposal, she decides to take matters into her own hands. She then follows Jeremy to Dublin to get down on her knee February 29, known as Leap Day, during when women are allowed to propose to men based on Irish tradition.
However, her plane lands on the other side of Ireland and she is forced to enlist the help of handsome and surly Declan to get her across the country. As the two travel across the Emerald Isle, they discover that the road to love can take them to very unexpected places.
"Julie & Julia" actress Amy Adams stars opposite Matthew Goode to portray Anna and Declan respectively in the drama comedy. They are joined by Adam Scott, Bill Nighy, and Kaitlin Olson for supporting roles. Written by Simon Beaufoy alongside Deborah Kaplan and Harry Elfont, the Anand Tucker-directed film can be seen in theaters across the U.S. on January 8, 2010.