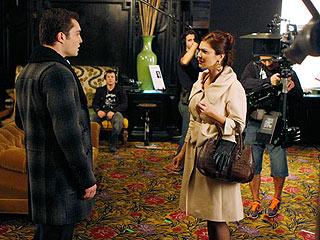 The sexy Gossip Girl trailers released by The CW were just the beginning. The network has also posted two sneak preview clips from Monday's all-new episode, "The Hurt Locket."
We've seen a huge photo gallery from the episode - the show's first in three months - but these are the first real clips from it. In the first, Lily gets on Jenny's case about Damien.
To Read More Click Here.