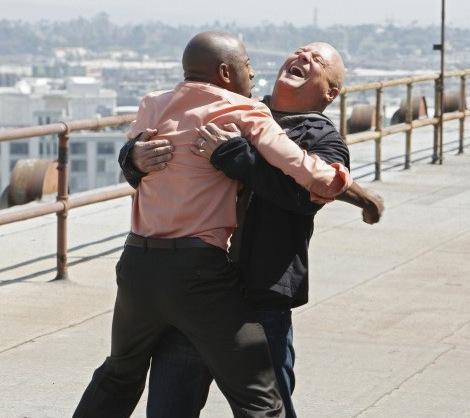 Having watched the pilot episode of ABC's No Ordinary Family, I can say this: the best part of the show is also the most distracting.
No new series this fall (or in recent memory) boasts such a strong, familiar cast. But that's actually a problem throughout the first hour, as viewers aren't yet affiliated enough with the characters to recognize the actors as anyone except who they previously played.
In almost every scene, I couldn't help but think: Hey, Vic Mackey from The Shield is kissing Rita from Dexter! That's Lizzie from Entourage! Go back to selling pot, Conrad from Weeds!
Over the course of watching No Ordinary Family, we'll start to connect stars Michael Chiklis, Julie Benz, Autumn Reeser and Romany Malco with their new identities. Being a huge fan of each, I'm excited for this to happen - but, for one episode at least, it's a strange feeling to see so many well-known faces in one place.
To Read More Click Here.