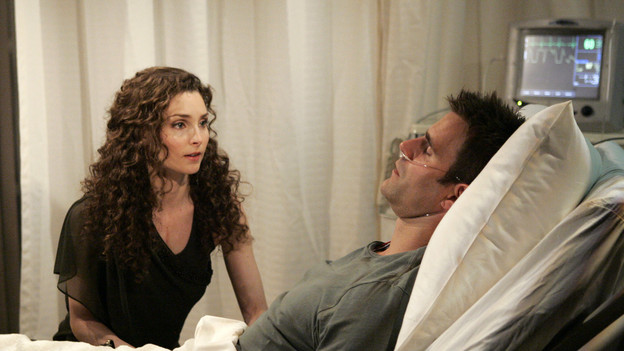 Not wanting to deal with David and his questions regarding Ryan, Greenlee uses work as an excuse to avoid him. David warns her to stay away from Ryan. Since Greenlee won't tell him what's going on with David, or what David has on her, Ryan is more determined than ever to help her. He tells Jake his plan to fake a relapse to get Greenlee to talk. He fakes the relapse, concerning Madison in the process. Kendall arrives to see Ryan at the hospital (while he's faking unconsciousness).
Annie begs JR not to tell anyone about Scott stealing Palmer's idea. She points out what Scott did was a smart business move and could save Chandler/Cortlandt Electronics - and exposing Scott would hurt the company. JR agrees to keep quiet. Unbeknownst to them, Marissa takes off after witnessing the intense moment between JR & Annie (she assumed it was an intimate moment). An upset Marissa runs directly to Scott.
To Read More Click Here.