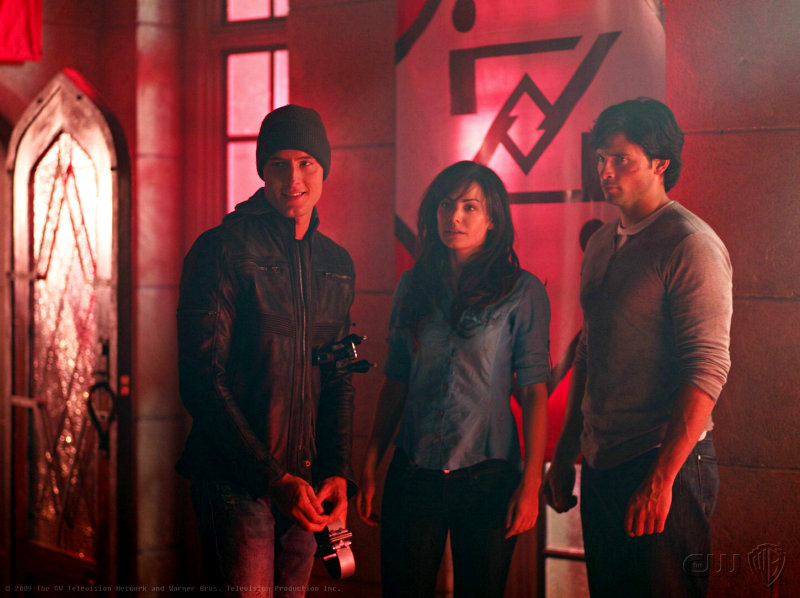 Next on "Smallville", Tess kidnaps Lois to find out where Lois went after she disappeared for weeks. Lois' memory of the future depicts a Metropolis under Zod's rule and Clark powerless under the red sun, while Chloe forms a resistance group with Oliver. After learning of these future events, Clark makes an important decision about Zod.
Called "Pandora", the episode will air on Friday, November 20 as the last episode of the Fall run. Executive Producer Brian Peterson gave an insight to the episode, saying "...we get our glimpse of what the future would be if Zod gets his way on earth. So you will see him interacting with more and more characters as the season unfolds, for sure."
Meanwhile, Cassidy Freeman who plays Tess said that her character indeed has a big role on the episode. "You know, Lois has been having these flashes ever since the beginning of the season and I figure that out," she told Newsarama.com. "And I really want to know what they mean and what they're from and how to decipher them. So that's why I kidnap her. To try to figure that out."
"I think that it has something to do with the Kryptonians, and I think it has something to do with the Kandorians, and I think it has something to do with all these questions that I have. And if I can figure that out, maybe I can put the puzzle together."