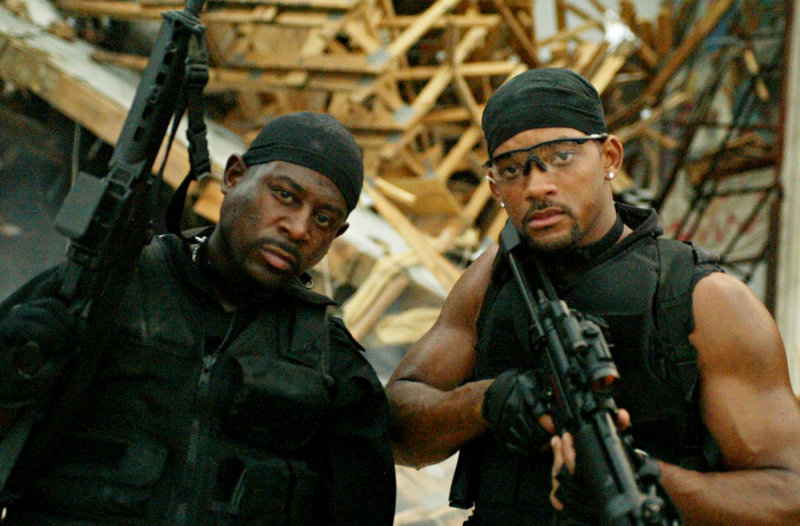 "Bad Boys 3" is on the horizon as Columbia Pictures is developing the third movie of the high-octane action comedy "Bad Boys" with scribe Peter Craig aboard the project. The Hollywood Reporter claimed that Craig is expected to come up with the script that would reunite director Michael Bay, producer Jerry Bruckheimer and stars Will Smith and Martin Lawrence.
The publication further reported that "Bad Boys 3" is still in early stages. None of the four has signed a deal, but all parties have uttered their willingness to return if the people behind the project can come up with a story.
Smith, in particular, has expressed his keenness to do the third film when he attended the 2008 MTV Movie Awards. "We need 'Bad Boys 3,' " he openly said. "I was just watching 'Bad Boys 2' with my son and I told him you can't open a movie better. That's the best movie opening ever!" Bay has also said he would be interested in taking on another "Bad Boys".
The first "Bad Boys" was released in 2005. Following two Miami detective sergeants as they caught up in cases involving car chases and explosions, this movie helped launched Bay's career as a director and established Smith's persona as action star. It grossed $141 million worldwide and spawned a sequel in 2003.
Peter Craig is known for his novels that highlight on the complex relationship between father and child. He co-wrote "The Town" with Sheldon Turner and Ben Affleck. He also works on a movie adaptation of Japanese anime starring Keanu Reeves, "Cowboy Bebop", for 20th Century Fox.