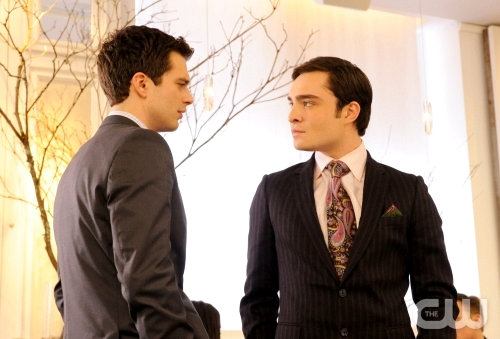 A week away from the return of "Gossip Girl" on TV screen, The CW have released a clip that features the re-appearance of Carter Baizen (guest star Sebastian Stan). Upon arriving at a restaurant, Chuck spotted Carter dining with a woman whom he recognized as Elle.
Kate French who plays Elle dished out the relationship between her character and Chuck, saying "Elle kind of steals Chuck Bass' heart, and it gets really complicated, and he gets entangled in all of these webs of lies and different storylines that are going on. It's very mysterious." Meanwhile, Carter is brought back to help Chuck in winning over Blair.
The March 16 episode is titled "The Age of Dissonance", a reference to the play "The Age of Innocence" which will be put in production by the students of Constance Billard and St. Jude. Serena develops a crush on the play's director, Julian (guest star Harmon Walsh), and enlists Vanessa's knowledge of theater to help her get the otherwise uninterested guy's attention.
Blair receives devastating news about her future that leads her on a witch-hunt for the person responsible. Dan and Rachel agree to stay away from each other in the aftermath of being discovered as more than teacher and student, but find it impossible to keep that promise.
To See The Clip Click Here.