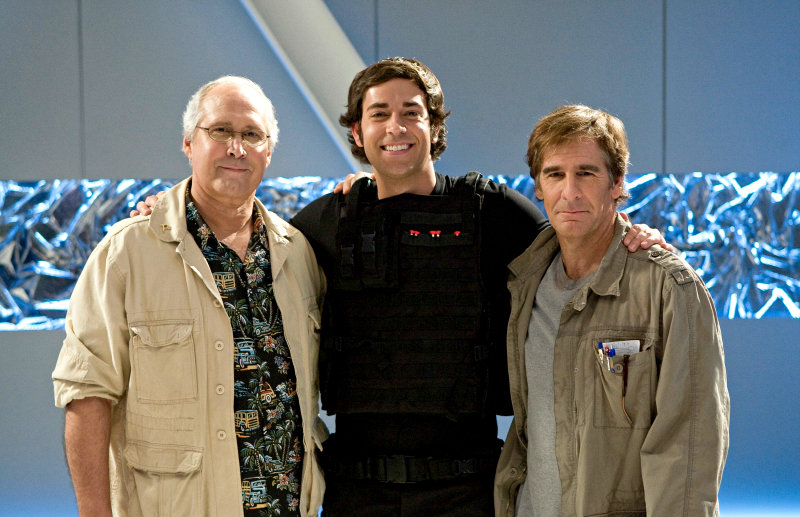 For the first time, the extended family of "Chuck" is exposed. Scott Bakula stars as Steve Bartowski, the long-lost father who gave up on Chuck and Ellie few years back but is now asked to return to walk Ellie down the aisle.
A twist of fate come when Chuck nails his dream job at Ted Roark's (guest star Chevy Chase) company. Steve unfortunately has a bitter history with Ted. They used to work together but Steve claimed that Ted had stolen all of his ideas.
Called "Chuck Vs. the Dream Job", the episode airs Monday, April 3.
The wedding of Captain Awesome and Ellie will occur in the season finale. Ryan McPartlin who plays Awesome explains, "It's set to happen. Whether it all happens as planned, you've got to watch. You know, with any wedding in any show, something can always go wrong. In Chuck, it's almost guaranteed to have something go wrong. That's the whole point of the show. You've got to have that conflict."