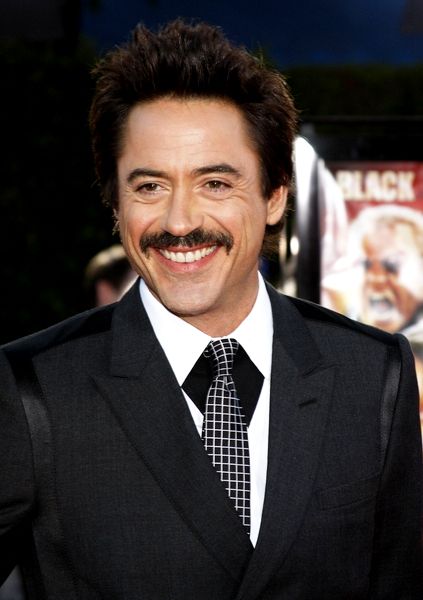 During the press junket of "The Soloist" Friday, April 3, Robert Downey Jr. has finally broken the silence over "Iron Man 2" possible plot. When asked by MTV whether this "Iron Man" sequel will be based on the "Demon in a Bottle" storyline, he responded by saying, "Not really. As a matter of fact, I think that's probably best saved because it's such its own storyline."
The 43-year-old then continued, pointing out on which direction this follow-up movie will take. "We're going for the interim space [between the origin and "Demon"]," the "Tropic Thunder" star explained, "which is more a look behind the mask of someone who says he's Iron Man and what it really is to become a superhero."
On the same press junket, Downey Jr. discussed more of the upcoming movie with Entertainment Tonight (ET). "The film is almost entirely about character, and yet we still have twice as much action as we did last time, so it's going to be nuts," he stated. "Essentially 'Iron Man 2' is about looking behind the armor, or the armature, of a superhero. It's one thing to say you're Iron Man, it's another thing to be fully ready to do that."
To ET's Thea Andrews, he also talked about his future co-star, Scarlett Johansson, who has been tapped to portray femme fatale Black Widow in the movie. "We've been rehearsing and she's in insane shape," he gushed. "She's getting lean and mean." As for his own physique, he revealed that he is now building up muscles after losing so much weight for "Sherlock Holmes".
To be directed by Jon Favreau, "Iron Man 2" has "Tropic Thunder" co-scribbler Justin Theroux attached to pen the story. It stars once again Robert Downey Jr. as the superhero in armored iron suit. Don Cheadle, Gwyneth Paltrow and Mickey Rourke are among the actors also hired for the sequel. Scheduled to be released in U.S. theaters on May 7, 2010, it will start shooting Monday, April 6.