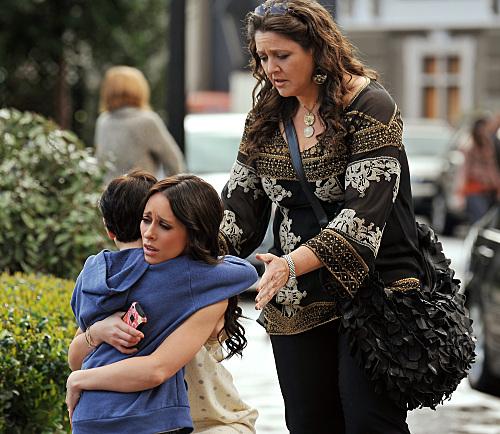 With only one episode left until the season is over The Ghost Whisperer did not fail to keep us spooked and entertained!
We weren't sure who the ghost was in the beginning, but we loved how easy it was for Melinda to figure out that Kyle had an identical twin brother. Seth was clearly mad at Melinda for helping their mother go into the light, but why was he making her personal life so dreadful? The final scene where Seth is about to go into the light he tells Melinda that Bedford and "the cold things" put him up to it - but why?
"Dead Ringer" showed us that Melinda's visions and what is reality are blurring into one thing. All we know is she better get a grip on what's real before her family's life is thrown into jeopardy.
To Read More Click Here.