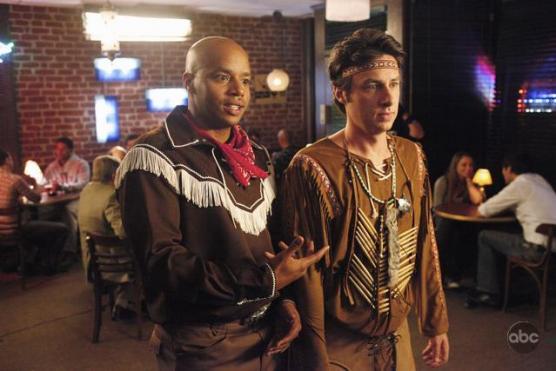 Maybe we're unwilling to let go of one of our favorite sitcoms, but we still love Scrubs. However, after this week, the show has confirmed that it really needs to figure out where it's going.
Episodes continue to be split between J.D.'s narrative and Lucy, which again, we're okay with, especially this week when J.D. and Turk's Broapalooza took them to the med student party, which blended nicely with the medical students plotline.
Quick Side Note: They gave the hot Australian student, Maya, a line of dialogue! We're holding out hope they'll make her a regular once some of the stars leave and free up some room. She is much too gorgeous to let go of.
Back to our review. Our main issue with this week's episode was the Ted and Gooch storyline. Season 8 was the chance for the old cast members to have their sendoffs.
To Read More Click Here.