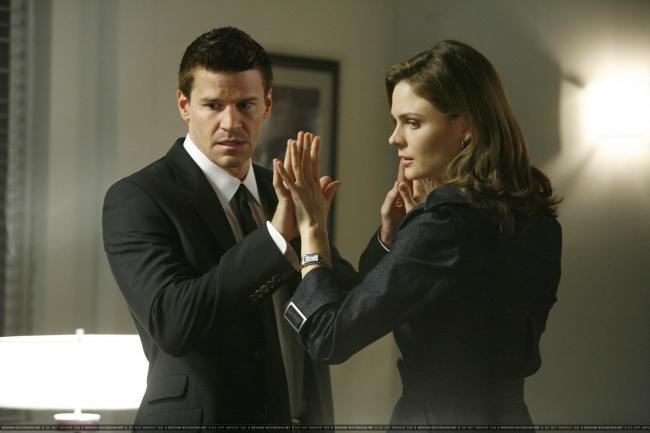 As I mentioned about this time last week, "Bones" was returning with two new episodes this week at 8:00 PM on Thursday as opposed to its usual...well, one. In fact, Fox is so excited that it's not even all that clear which episode is airing at 9:00 PM! In fact, according to one account, Emily Deschanel, Bones herself, isn't quite sure which episode is airing after "Double Trouble in the Panhandle"! It could be "The Hero in the Hold," which means the Gravedigger is back, or it could be the hockey-themed "The Fire in the Ice," with guest star Luc Robitaille! While the episode set to be aired at 9:00 has yet to be determined (as of this writing, though it's looking like it's hockey night), here are some things that can be guaranteed by the new episodes of "Bones":
1. No time warps. I'm watching "LOST" while writing this and almost completely...um, lost. Already. "When am I?"
2. No horrible singers in bikinis.
3. No Supreme Court Justices flubbing their lines. (You can, however, see "Bones" Season 3 line flubs here.)
For the full article Read here