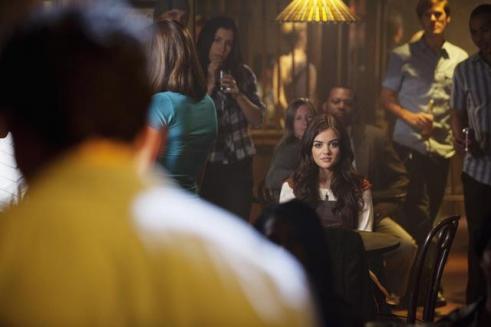 A's stalking took a backseat this week on Pretty Little Liars, as the "Reality Bites Me" made it clear she was still a presence in the girls' lives - but it also took time to focus on various relationships involving the core four.
The most believable of them all centered around Aria. I actually felt terrible for her and her brother as their parents fought. There are few more awkward, confusing developments in a teenager's life than when you're parents don't get along. It can feel like your entire world doesn't make sense.
Making matters worse for Aria, of course, was the fact that she couldn't go to Ezra about her problems. Let's hope these two are over for good now because the dramatic possibilities are a lot stronger when they're apart. There are only so many times they can clash over their age difference and our glimpse at Ezra's angry, unstable side last week was intriguing.
To Read More Click Here.