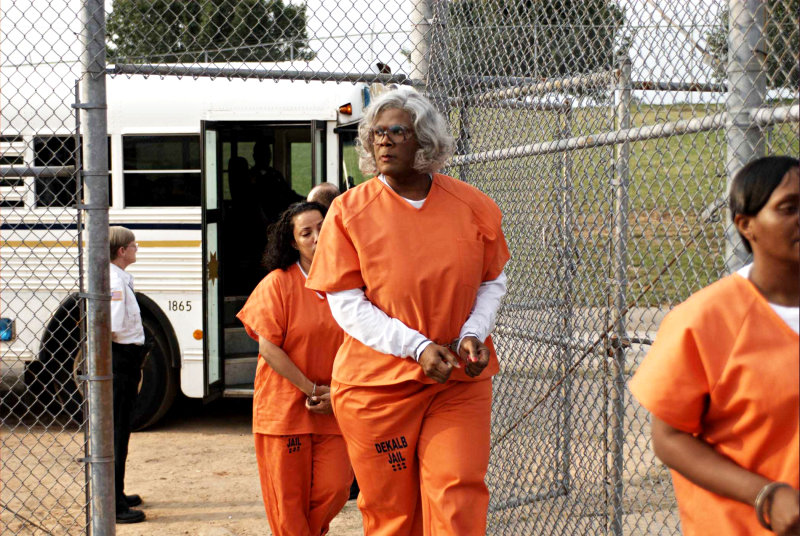 "Madea Goes to Jail", another comedy movie from filmmaker Tyler Perry, has become a big hit at the North American box office over the weekend. Bringing back to the big screen the tough-talking, pistol-packing granny, the Lionsgate film has sold an estimated $41.1 million worth of tickets from the 2,032 theaters it was screened.
With the impressive bow, "Goes to Jail" secured the top rank as the best opening for any Lionsgate release, surpassing the $33.6 million debut for "Saw III". It has also been claimed to be the fifth-biggest bow for any film in February by Lionsgate Entertainment Corp unit, and marked Perry's largest debut since his previous best opening was the $30 million bow for "Madea's Family Reunion" in 2006.
Though Perry has one of the best track records in Hollywood, the success of "Goes to Jail" still came as a surprise to many analysts who predict that it will open only around $25 million. The percentage of patrons aged under 25 for this Perry's latest has doubled to 35% from the turnout last September for his "The Family That Preys".
Aside from "Goes to Jail", "Taken" and "Coraline" have also experienced a great weekend. The Pierre Morel-directed "Taken" climbed up a spot to #2, earning approximately $11.4 million over the three-day weekend, while stop-motion picture "Coraline" has shot up two spots to the third position with the preliminary figure of around $11 million.
Slipping down two places to the fourth position was the star-studded romantic comedy "He's Just Not That Into You". The Jennifer Aniston, Drew Barrymore and Ginnifer Goodwin-starring film pulled in about $8.5 million to the estimated total of $70.1 million. Oscar-winning movie "Slumdog Millionaire" rounded up the top five box office with the earning of around $8.1 million.
Top Ten Movies at Weekend Box Office for February 20-22:
1. "Madea Goes to Jail" - $41.1 million
2. "Taken" - $11.4 million
3. "Coraline" - $11 million
4. "He's Just Not That Into You" - $8.5 million
5. "Slumdog Millionaire" - $8.1 million
6. "Friday the 13th" - $7.8 million
7. "Confessions of a Shopaholic" - $7 million
8. "Paul Blart: Mall Cop" - $7 million
9. "Fired Up" - $6 million
10. "The International" - $4.5 million