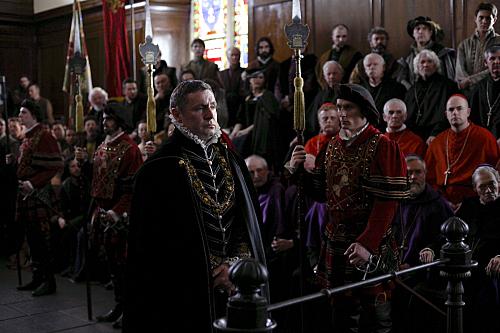 Is it possible? The King actually looks realistically old! Those of you who have read my previous reviews know that I have had some issues with the aging makeup effects used in this show. Tonight was a pleasant exception!
Now that King Henry only has this episode and one more to live, the show has decided to make him really look like he is on his deathbed. His hair and beard are now gray and his face and hands look appropriately spotty and craggy. He peers through wire-rimmed glasses and looks disgusted by everything.
It struck me that Jonathan Rhys Meyers is sort of channeling Dick Van Dyke when he played the old banker in "Mary Poppins." Remember the creepy guy that scared Jane and Michael because he wanted their tuppens right before he slid all over the black and white checked floor? That's totally what the King is like now.
To Read More Click Here.