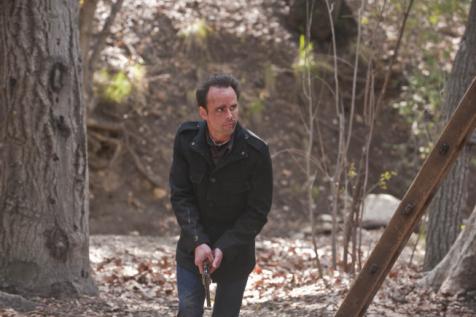 The terrific first season of Justified came to an end this week. Among the many developments on the season finale:
Boyd escaped death... again.
Indeed, while Walton Goggins wasn't even a series regular when Justified premiered, creator and executive producer Graham Yost said storylines were adjusted to fit his character's chemistry with that of Timothy Olyphant's Raylan.
"We knew the [Raylan and Boyd] relationship would help form the spine of the season," Yost told TV Guide. "Heading into the finale we knew we wanted to both resolve some things, get some answers, and yet throw open more questions.
"The big question is, 'What's going to happen with Boyd, what's Raylan going to do?' He's implicated in the murder of a confidential informant from the meth lab, but he has been, in his strange Boyd way, fighting a good fight to try to stop his father from bringing evil to Harlan. So what does Raylan do?"
To Read More Click Here.