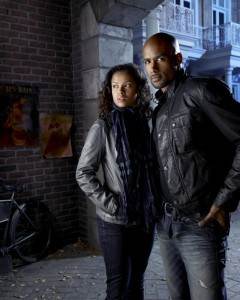 Tonight's mission on Undercovers featured a device that could blow all of the CIA operatives covers, and the Blooms are called in to save the day although Carlton Shaw would rather eat a bowl of razors than let the Blooms in on another case.
Berlin, Germany
Two well suited, German men infiltrate a secluded hospital, killing two personnel in the process. They are looking for a patient, who turns out being a psych patient named Mathias Faber, who has a love for jelly beans. The men extract Mathias with promise to return him after he does what they say,
Los Angeles, California
After some morning lovin', Sam and Steven prepare themselves for a catering job meeting, which they seriously need money for. They discover Carlton Shaw in their living room, chilling like a villain and ready to brief them on their next case.
To Read More Click Here.