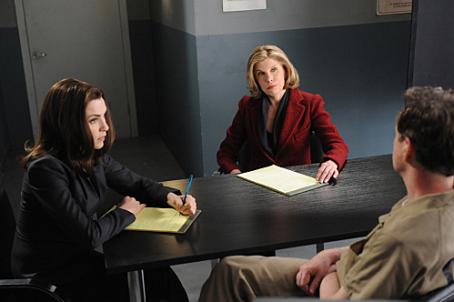 Alicia Florrick is a good woman. She was told this multiple times on the episode "Hybristophilia."
First, Kalinda applied as much when she took Alicia out to celebrate her promotion. Then, Peter's mom relayed the same message at the conclusion of the episode.
But how did the hour end? With Alicia being used as Peter's political pawn and with her recruiting business for a law firm that isn't always on the side of what's right.
It's a morally grey area, the kind this show resides in on a weekly basis, always without dumbing anything down for viewers and making references to people such as Malcom Gladwell without stopping to explain. That's why I love it.
To Read More Click Here.